Access from Narita Airport is outstanding and meets request of including meeting, seminar in party and area and the training that we put together if you stay widely.
Banquet "fidelity" east hall 2F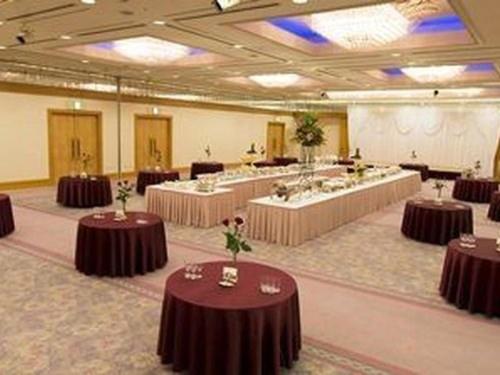 The hotel's greatest banquet room. To buffet 300 people, lectures are available to 400 people.
Area: 405m² (at the time of the division Asahi 214m²+ Akebono 189m²) height: 4.0m
Banquet "pine, bamboo, and plum" east hall 2F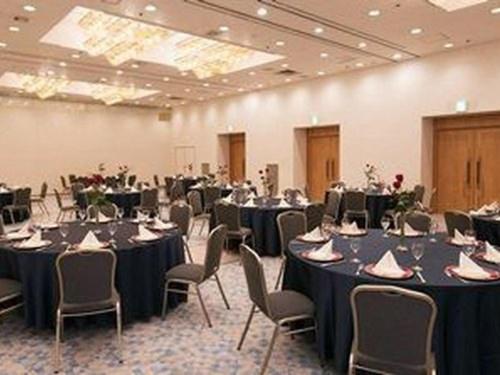 Banquet room where division into three are possible. We are suitable for dinner meeting that is subcommittee and middle scale.
Area: 186m² (at the time of the division pine 60m²+ bamboo 60m²+ plum 60m²) height: 3.3m
Banquet "Takasago" east hall 1F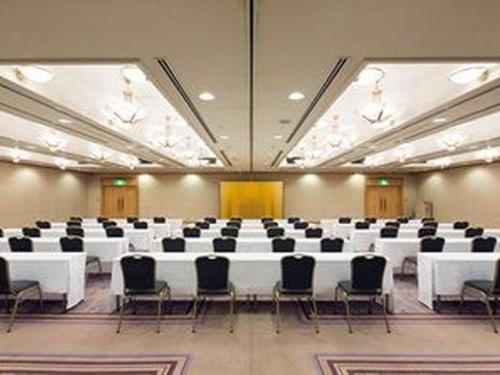 Hotel large banquet room on the first floor. Correspondence to 200 people is possible.
Area: 272m² (at the time of the division robe of an angel 136m²+ Suehiro 136m²) height: 2.8m
Sky banquet "Windows" east hall 9F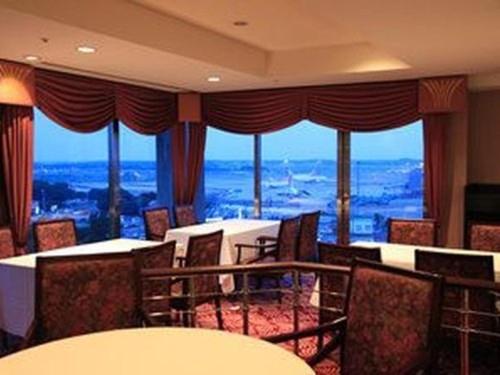 Banquet room of the east hall top floor. Party while we overlook night view of airport is particular.
Area: 143m²
Sum banquet room "four seasons" east hall 2F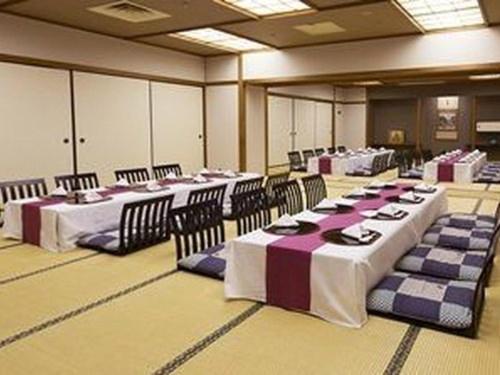 Japanese-style room banquet room with tatami mat floor. In dinner meeting of calm atmosphere or betrothal present.
Area: 74 square meters (at the time of the division Fuji 37m²+ cherry tree 37m²)
Banquet "Miami" west hall 1F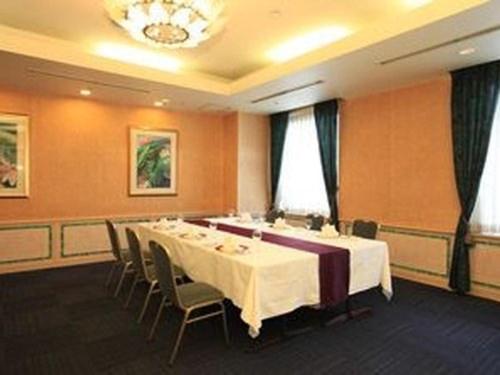 It is private room to be able to use for small dinner meeting or meeting.